Wild Within: a Bonded fantasy #1

KarRa is a fighter, determined to undertake the biggest battle of her life: saving her man by sacrificing herself. But when she offers herself up to save Rylan's life, she doesn't realize that her selfless act will change both their destinies forever. What she finds in the Beast cave isn't her destruction, but a rebirth. Forced to re-examine everything she thought she understood about being Rylan's woman, KarRa discovers that the hardest fight of all isn't at the end of her fist, but in her heart.






EXCERPT & REVIEWS
Featured Review:
Two Lips Reviews (Julianne) 4.5 Kisses

"I could almost feel the emotion these two wrought on each other. It was as if I was in the rooms watching the story unfold instead of reading it. This is a wonderful series; I can't wait for the next book!"






EXCERPT & REVIEWS

Beast Within: a Bonded fantasy #2

This book refers to characters and situations from Wild Within but may be read alone.

They were an unlikely yet perfect match: the combat champion and the pampered pearl. Vyur gives Freezha everything she ever dreamed of in the bedroom. She revels in her new sexuality, pushing her shapeshifter farther every day. She thinks she wants everything he's got. But when your husband isn't human, asking for it all might come back to bite you.

Freezha is more than a pretty face, and she has set some very defined goals. First, no devouring with lizzeed teeth. Second, much devouring through touch. Preferably carnal touch, if she can loosen Vyur's legendary warrior's control. A public mating ceremony is looming soon, and they need more practice with both goals. There has to be a way for them to enjoy each other safely.

Vyur's mate was terrified and hurt by rowdy youth recklessly unleashing their battleforms. Now he will break several rules to heal her. His dream Bonding is within his grasp if she can trust him... and his best friend. His woman sees many things she'd like to change in his culture, but this piece she must accept. There's no room for compromise when the issue is life and death.
Featured Review:
Romance Junkies (Sandi Potterton) 4 Blue Ribbons

"BEAST WITHIN is an interesting and unusual twist on 'normal' shapeshifter themes. The plot was fascinating and different, but Mima did a great job of making her fantasy world real and believable. ... The romance is terrific and both partners must learn to deal with differences because of their interspecies relationship. ... I certainly hope Mima continues as I would love to visit this world again!"

Alpha Within: a Bonded fantasy #3

To take her place at his side, she has to master the alpha within...

Dar hunted for the uniquely powerful bodymage for two years. Then the Snowcat Alpha discovers she is more than his Clan's last chance... she is his personal destiny. He is triumphant when he finally corners her and drags her back to their lair.

Luna is deeply familiar with what desperation does to people. She understands it can drive them into situations they know are wrong. So she doesn't blame Dar when his shapeshifter nature slips his rigid control. Their fiery connection surprised them both. But understanding with the brain doesn't always equal a peaceful heart, and she's not sure she'll be able to come back from seeing a monster in her bed. Somehow, Luna has to overcome her fear, because she has never wanted anything for herself the way she wants this brave man.

The Alpha's patience needs to heal the healer... before the whole Clan is lost.






EXCERPT & REVIEWS
Featured Review:
Just Erotic Romance Reviews (T.S. Peters) Rating: 5

"It captured my attention from the first page, setting my heart racing and pulse pounding. Ms. Mima has written a volcanic blend of discovery, love and acceptance that is not for the shy or faint of heart. The harsh world of the Truxet continues to evolve in this story. Characters from Wild Within return offering the reader the chance to catch up with their lives. Luna is a woman that is fully in charge of her own life and sexuality. I love the fact that while she is not willing to lose herself completely to Dar's demands but she is willing to compromise. Dar is true to his alpha nature, demanding, driven, sensual yet very deeply emotional and caring. I instantly fell in love with him. The sex between the two is very raw, intense and HOT! I can't wait to dive into Ms. Mima's next offering."






EXCERPT & REVIEWS

Honor Within: a Bonded fantasy #4

Burke is one breath from breaking. At war with the inner mountaincat who stole his birthright in the wolf clan, he is a lone alpha, banished and distrusted. When he finds Nomi, a wandering soul uneasy in her guild, honor dictates that he stay far away from the woman who could be his mate. She can never be his, for to claim her requires he acknowledge the cat he despises. The balancing act between supporting Nomi and denying his cat shreds his already shaky control. Then Nomi decides to seduce him... and he fears they both will be lost.
Featured Review:
Night Owl Romance (Dianna)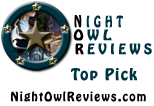 "Mima is a wonderful writer with an amazing ability to make the worlds she writes about come to life. ... It will keep you engrossed from the first pages right up until the final words."

Within Reach: a Bonded fantasy #5

Enter the sandcat...
Ruse is an ordinary warrior on a dreary human assignment in one of their miserably crowded cities. When a little child crawls into his lap, he discovers his dream of a mate is real. With delight, he begins the hunt.

Enter the whore...
Amaya is a proud outcast, thrown out of her Guild for an unwed pregnancy. She survived the loss of her family and found a way to survive the streets. Then her four-year-old daughter brings home a terrifying shapeshifter as if he's some lost kitten. Within days, the brute takes over her life. She resists his dominance even as it makes her melt in the bedroom.

Enter the dragon...
None of that matters when Darkmage-sent wings shatter their world. Newborn love might seem fragile, but death's shadow makes it strong. They say that no man has survived such an injury before. Amaya and Ruse refuse to listen. A mother's heart and a lover's hunger come together in a soul-defying adventure that proves to the Clans nothing is impossible.




EXCERPT & REVIEWS
Within Reach was a finalist in RWA SpaceCoast's Launching a Star Contest.


Featured Review:
ParaNormalRomance (Dawn Epton)

"This was a very interesting work of fiction. I noticed a lot of poetry in the descriptions. The author was somewhat formal, but seemed to capture the spirit of what she was writing. The erotic passages were well thought out and beautiful. She captured tragedy, love, fear, prejudice, and acceptance very well, and I would love to know if any of her characters are based off of old legends of some kind. The author was very passionate about what she was writing and the tragic aspects of the book seemed to have a very personal flavor, she described them so well. Her inner child was very present in Eledi, who I think charmed the whole book."




EXCERPT & REVIEWS

Spirit Within: a Bonded fantasy #6

Darkmages erased her life, made her slave, and destroyed her faith. He recreated her. Assigned as the Hawk's caretaker, she found a new purpose. Ty gave her back gentleness while hanging in chains. He even gave her a name: Sunshine. He saw her scars, her dark choices, and her survival with total acceptance. But Ty's self-perceptions are twisted by a final cruelty. Her man forgave her, but can't forgive himself. They found each other in the darkest hour, and they bonded in necessity. Somehow, they will have to forge a path together that outshines the shadows they survived.
Featured Review:
Check out this reader's quote from Elune:

"Spirit Within was so darkly powerful it kind of stuck to me, especially with the new intriguing stuff about Dom & Rowan. And the new insight into the darkmages (Thad's story is great!) was cool too. I loved how it slowly built throughout the series with something small happening in each one until it all started to come together. I'd have to say Spirit Within was the one that got to me the most."

Flame Within: a Bonded fantasy #7

Odan couldn't imagine a woman less suited to this mission, but he is reluctantly impressed with how hard she works to succeed at it. Delicate, haughty, with aggressive and decidedly fiery tendencies, she's not his type. Until she is.

Vivienne has hidden her true self for years, afraid to lose control of her future. As Odan strips away her masks one by one, she is surprised to discover she loves the world he opens up. He's maddening, but tender. And strength is very sexy.

Vivienne and Odan both know the burdens of leadership, living lonely lives of power and isolation. As they train together, they grow in respect... and attraction. Furiously working to bring down the lizard birds terrorizing the Cities, they make a beautiful, deadly pair. Which really enrages the darkmages who control the birds. Vivienne will have to flare brighter than she ever has before, even if it burns all her disguises away.




EXCERPT
Featured Review:
Night Owl Romance (Kyraninse)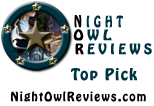 "Mima has created a vibrant world, one in which new boundaries and new mythologies are set. She has a novel, enchanting voice in the genre, taking old tropes and breathing new life into them. The conflict and drama which has been building up slowly over the past few books comes to an exciting crescendo in this book."




EXCERPT & REVIEWS

Within Reason: a Bonded fantasy #8

Trey was one of the lucky few. He stood before Isabo, a match for her very soul. When it was his time to woo her, he did not lie. He told her of his first love, another warrior, Niko. And she chose another, a man who shared his clanhome. Yes, Trey was one of the lucky few. For three long years, he's lived near the woman who could have been his, and yearned.

Niko thinks the woman is kind, when she wants to arrange for Trey to discover she's out of mourning in private. Little does he know their little introduction has given Trey some very naughty ideas that involve Niko and Isabo, but not Trey. The way Isabo welcomes those ideas is astonishing. To Niko, and unfortunately to a fellow shapeshifter who unravels into a rogue. But the man fails to understand a basic tactic: Three is always stronger.

A widow who's bullied by the only family she has left. The man she turned down, but has never forgotten. His lover, the reason she turned him down and the reason for many wakeful nights. And a revelation in an ancient scroll of the darkmages' fortress. Hold onto your bed furs, readers. This one's a hot, beautiful healing journey.
Featured Review:
Got Erotic Romance (Starla Kaye) 5 Diamonds

"If you want to read a complex, hot romance, this is definitely a good choice. Within Reason has a fascinating shapeshifter world, conflicts and obstacles galore, two seriously hot men truly devoted to one another, and a woman who falls in love with them both."

Rogue Within: a Bonded fantasy #9

This book refers to characters and situations from Spirit Within but may be read alone.

What if the most dishonorable and despised shapeshifter married a princess of the Cities?

Donte let the darkmages think they'd claimed his beastspirit and for that treason his people condemn him. Then a princess of the cities, against all sense, accepts his offer to join him. In deceit, he bonds with her knowing he can add her to his arsenal against the darkmages. He'll use her for bait, only to discover when the dust has cleared and he should be able to disappear into his bear, she's not quite done with him.

Moriko is desperate to save her Kingdom from the darkmages' chaotic revolution. The lonely princess discovers a connection with a vengeful loner. He bursts into her dreams, a hunter more willful than anyone she's ever met. The passionate lover who seemed wounded reveals himself to be a stonecold killer willing to endanger her and her City. And still, Moriko will not give him up. He's hers, and she'll hold him, even against himself.




EXCERPT & REVIEWS
Featured Review:
Veiled Secrets Reviews (Megan)







"An amazing roller-coaster ride awaits you in the Rogue Within. There is pain and suffering, love and laughter, joy and hate and that's just in the first two chapters! ... The sheer burning heat whenever Donte and Moriko meet whether on the spirit plane or in real life will scorch your fingers and bring a flush to your cheeks. The spice and variety is entertaining but it is also a smooth and integral part of the story furthering the plot and drawing you deeply into the life and love Moriko and Donte share."






EXCERPT

Hidden Within: a Bonded fantasy #10

This book is the epic conclusion to the series, revisiting all prior characters. It particularly closes a storyline begun in Book 6, Spirit Within, but includes a character glossary to support readers.

No one has his powers.

Dom can taste the final battle. He craves it, aching to sink his fangs into the darkmages. As the ruthless leader of the shapeshifters, Dom will pay any price to bring the enemy Fortress down, including ordering his heart to the front lines.

No one has her powers.

The Truth-teller Rowan has spent twelve years as a captive of humans, darkmages, and now the Beasts. A betrayed oracle, she has seen her own future. It was supposed to be hard, but lead to happiness. Yet now, after so much pain and waiting, it is not as she foresaw. Bitter yet fearless, she leaps toward the challenge Dom offers. All she wanted was a family, but instead she will save the world.

When these two people combine their powers, no one is ready. Not his people, not hers, not the enemy, and especially not them.

When Dom watches Rowan sink under the weight of her own Truths, he discovers one himself. All of his beasts agree she will belong to him. Their Bond is much more than practicality. But what if the woman leading the battle doesn't understand she holds the Clans' sanity in her hands?